Trial Trip to Forster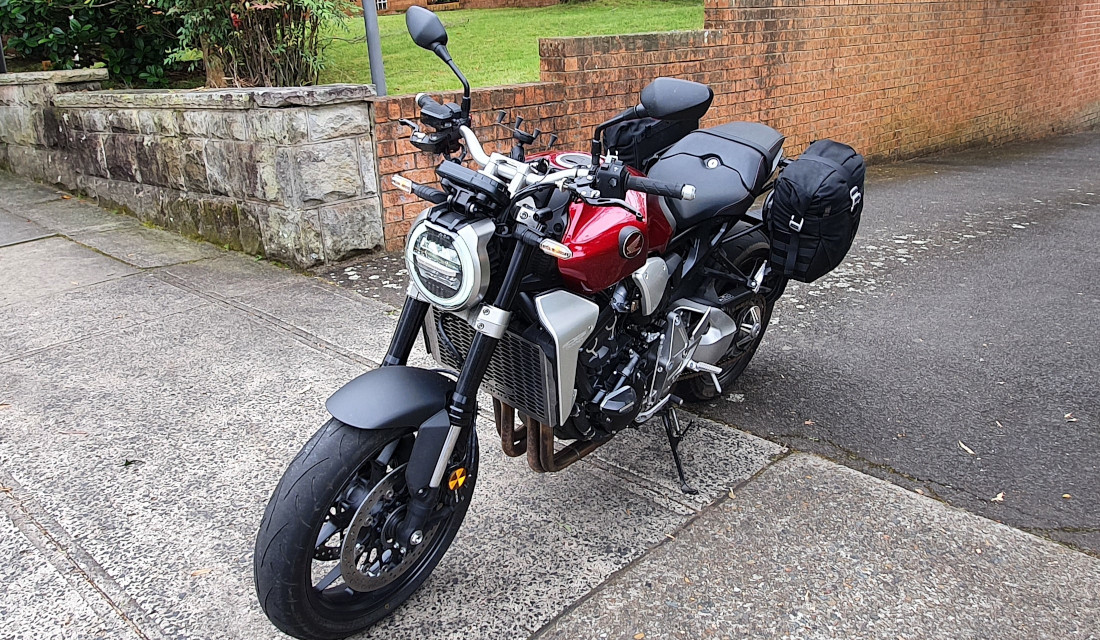 To find out what it will be like spending 6 months or more on the road and to see what resources I'm likely going to have, I first tried a shorter 5 day trip to Forster and back. Forster was a place I once visited as a young man and had memory fragments of the place which I wanted to refresh.
For this first trip, I had two panniers and a backpack. A total of about 50 litres of luggage space in total and that I need to take everything I would likely need. In the larger of the panniers, I had my clothing and in the smaller, I had any breakdown equipment and toiletries. I put my laptop and daily needs such as food and a warmer jacket in my backpack for easier access. Although this was enough for a 5 day trip, it was a long way short for what I needed for a 6 month trip.
The larger pannier was literary filled with a towel and a pair of shoes. I think I only had room for a t-shirt, shorts and some change of underwear. There was no room for spare riding gear and I was going to have to wear the same jeans for the entire trip. I was really going to need much more space no matter how light I wanted to travel.
Long Way There
I decided to take the long way to Forster, which was a good move. Stopping at Nelson Bay, just north of Newcastle, for lunch and a peekaboo. Nelson Bay is like a small piece of Sydney had been cut off and transported some 200km north. It was also the first 4x4 beach I had ever been to, and was too scared to take the bike on it. North Cronulla also has a 4x4 beach and I wouldn't have too much problems riding a road bike there.
On the second leg to Forster, I was originally planning to go via Hawks Nest, but saw a scenic route sign through Girvan. I'm still not sure if this was the right move, but on a road trip, advoiding the main highway was a definite plus. I think I should have stopped more frequently and got more images of me riding through the scenic areas, and with the drone, this should be easier to do in the future.
Exploring the Destination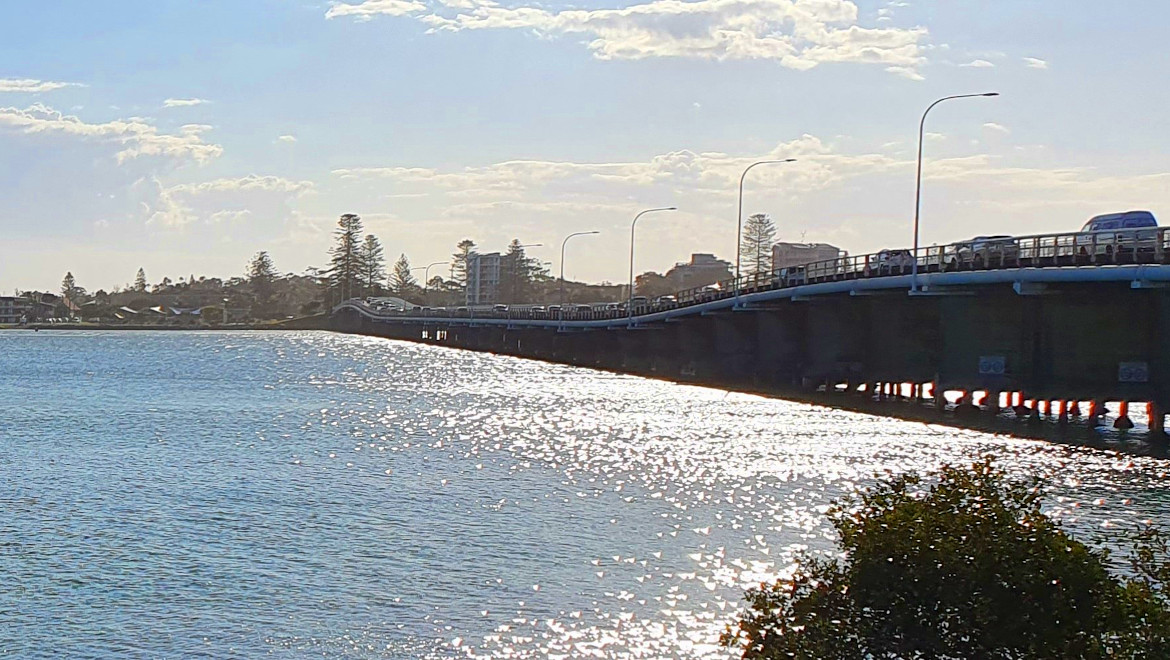 Getting to Forster was a lovely ride, and getting to the hotel before dinner was definitely the right move. Once settled in, I went straight to a supermarket and stocked up on fresh food, also definitely the right move. It wasn't for a couple of days after that I studied the map and when for a long walk around town. In hindsight, I should have done this the first night on arrival and planned to explore the town on the first day. I instead went for several short rides around Forster before exploring locally, and didn't find the nice shops and services until the day before I left.
Exploring around Forster on a motorcycle is definitely a good idea. There were some dirt roads that I wouldn't take a car on, and there are distancesvtoo long to walk. On the first day exploring, I didn't take lunch. I was too used to a big city, where there is food all over. In the country, there are very few shops and those local shops seem to only sell fuel and alcohol. Lunch was a packet of crisps and milk. A packed lunch is something accentual for any day of exploring place so remote.
Long Way Back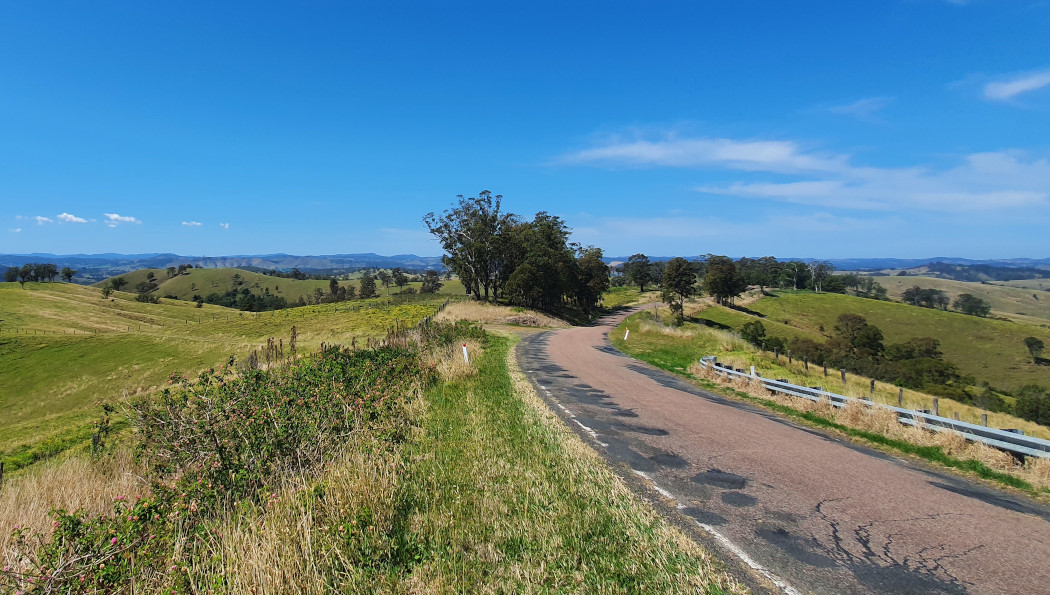 Coming back to Sydney via Singleton was also a great idea. Treating the journey as much a part of the holiday as the destination, makes road trips an enjoyable experience. I rode through Singleton thinking there would be a main road through a small town, but it was much larger than I thought. I really should have studied the map and planned my time there much better than I did. I eventually gave up finding somewhere nice and just ate at the local McDonalds - room for improvement. Road trips are like a DIY cruse where you have a lot of scenic places to stop and enjoy.
It was also a good idea for the return path to be a different road than the one I took to Forster. This made the entire trip feel like enjoyable, and I really think that taking the shortest path along the highway between Sydney and Forster would have been the quickest way to get there, but you miss the majority of the holiday - the journey.
What Did I Learn
This trip taught me that I needed more luggage and more clothes. Having one outfit for each activity was a good idea. For example, one for the beach, one for hiking, one for sleeping, one for shopping and one for travelling. Laundry in a common problem and most hotels will have a solution.
Internet is a problem, and relying on the hotel for internet access can cause issue. Most accommodation will use a proxy filter to prevent customers from downloading porn and sending spam, but this will prevent me from accessing the servers via SSH, and SMTP can also be blocked.
I also realised that you shouldn't worry too much about your hotel room, and spend as much time outside of your room as possible. Most hotel rooms have paper thin walls that should be treated as a closet for your stuff, where you sleep off a hangover.